AFTER QUARANTINE, CULTURE: THE PAINTINGS OF FREYA HORSLEY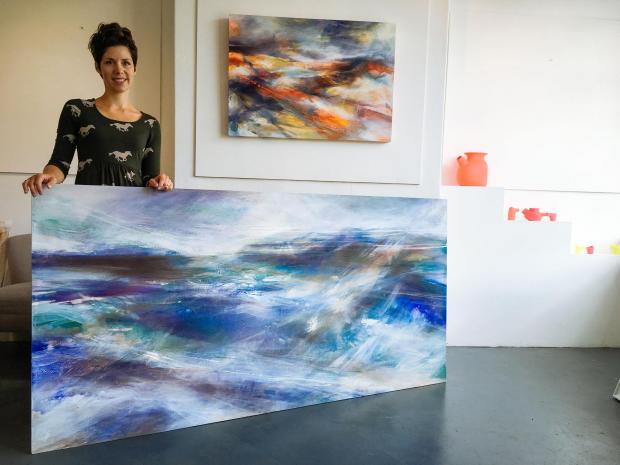 We Open on Saturday!
After Quarantine comes Culture, and we are stoked to be part of it. Come to York city centre and say hello.
Every day this week we post on our page an overview of our featured artists.
Here's Freya Horsley:
Primarily a response to landscape, light and weather, the art of Freya Horsley- whether small originals or huge canvases - suit the homes of contemporary collectors who prioritise intuition and well lit spaces. Subject matters include the transient landscapes and seascapes of Scotland, Cornwall and the North East coast. Freya's paintings have been featured on BBC's 'Best House in Town' and numerous magazines.
We have remaining here 3 masterpieces. If you're in York on Saturday, come over and have a look. Browsers welcome.
---