The Weekend Interview with Yorkshire Bylines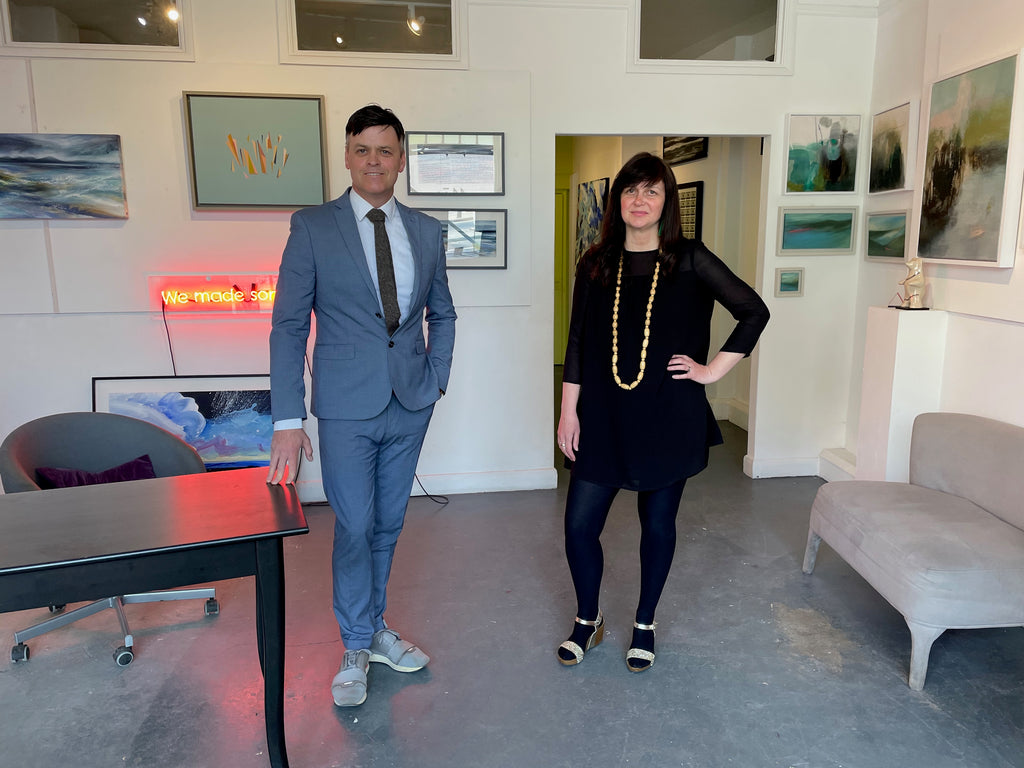 Here's a great interview from Andrew Leach for Yorkshire Bylines:
'Greg and Ails McGee meet me outside the eponymous York art gallery they own and run, Greg in a slim-cut grey suit and trainers, Ails in a flowing black dress. They make a striking couple. The gallery itself, According to McGee, is similarly eye-catching, the acid-yellow paintwork of its frontage delightfully incongruous against the brickwork and sober greys of its neighbours.
Paintings in the window – a Georgie Britton seascape, a depiction of York Minster by local artist Richard Barnes, an angular abstract by Beth Ross – hint at the eclecticism inside. The gallery's legend, Visual Art Regrooved, again in yellow on the main window, gives a little bit of attitude. As art galleries go, According to McGee is decidedly rock and roll.
Yet suggestions that the gallery's image is an extension of its owners' personalities is refuted. "There's a lot of noise out there", Greg says. "So to stand out we have to catch the attention of people who might otherwise buy paintings from other galleries. Our commitment to painting as the commercial art form of choice leads to our distinct personality as a gallery."
For the rest of the article, click here: 
https://yorkshirebylines.co.uk/the-weekend-interview-greg-and-ails-mcgee/?fbclid=IwAR2TP7Z0LCl8xfNMoNu_qAIDFq1fBtnxu_FwgeVgf68h6vboS2Lq4xtYspc
---