AFTER QUARANTINE, CULTURE: THE PAINTINGS OF EMILY POWELL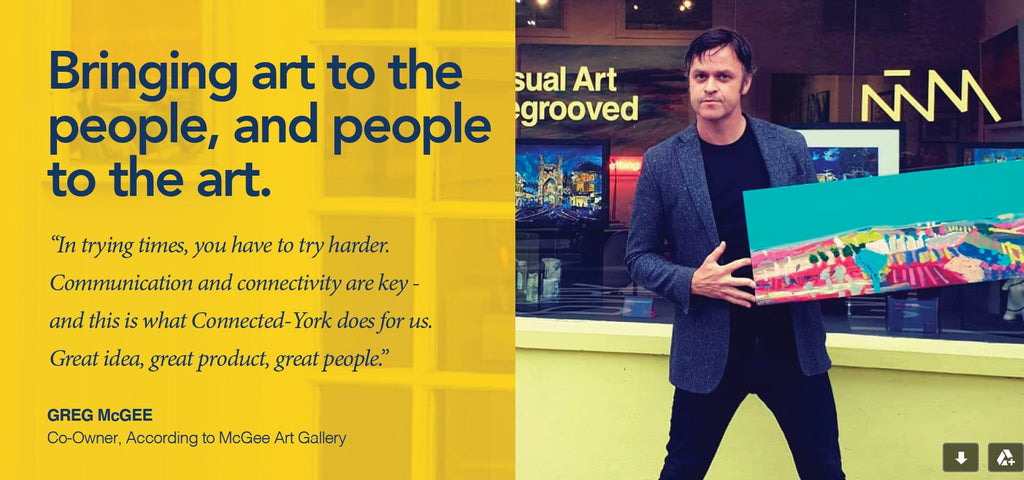 We Open on Saturday!
After Quarantine comes Culture, and we are stoked to be part of it. Come to York city centre and say hello.
Every day this week we post on our page an overview of our featured artists.
Here's Emily Powell.
We have one remaining painting from Emily's 'En Plein Air
2020' collection for According to McGee. 'Bright North York Moors'. The North is often forced to squat in the shadow of burnt umber and rugged ochre, often paying homage to its Downton Abbey-esque legacy. Here Emily remixes the palette so God's Own County can now take pride of place on your wall alongside colourful Pop Art prints and bright fabrics.
---