Amrik Varkalis, 'Colour: the Pulse of the Painting'.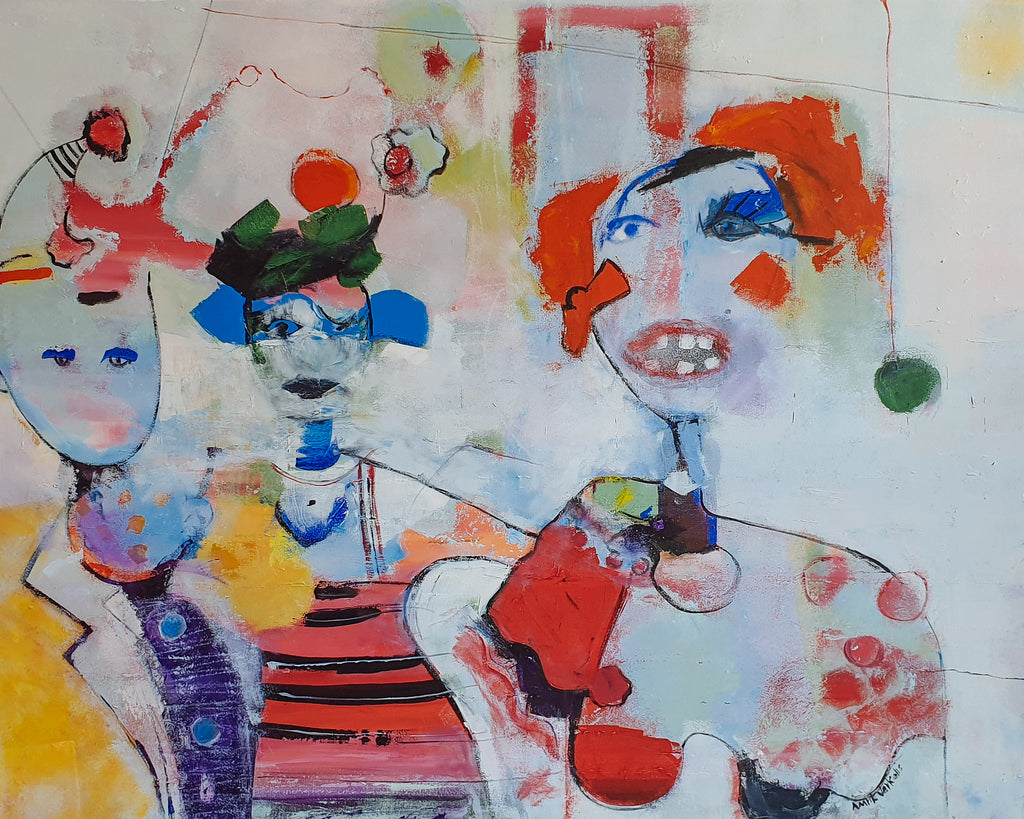 We have a wild riff of happenings this winter. Firstly, we will prioritise the joy and darkness of life through colour. Punjab artist Amrik Varkalis returns to York with her collection, 'Colour: the Pulse of the Painting'. "She is amongst the most exciting painters in the North," says gallery co-director Greg McGee, "Her audacious and thickly applied impastos are constantly surprising, pleasing and show a continuing attempt to control the full orchestra of colours, both from the palette and from her experience. Her sense of mischief is pretty legendary too."
In a recent BBC interview, Varkalis notoriously threw down a gaudy
gauntlet
to Hockney to rethink his palette and instead learn from her in order to capture the rich, wet stones of Yorkshire. The sumptuous filter of succulent colour is her thing, and looking around at the artists we've got, nobody does it better."
You may recognise Varkalis from her recent stint on Sky Arts 'Artist of the Year' proffering. The value of her work has risen sharply since she decided in the summer of 2019 to greatly limit the amount of galleries with whom she works. Greg McGee is pleased to represent his favourite colourist. "Varkalis harnesses the heat of her Indian heritage and imbues new hues in her depictions of Yorkshire," he says, "The last mad throb of the sun just as it turns purple, the sobbing of the orange as the blue recedes, the riot and the shifting of each thickly applied, palette knife scraped colour, all the while there is exuberance and irreverence, forged from a palette of crushed jewels."
Co-director Ails McGee currently helms the business side of the gallery. "It's no secret that Greg is great at what he does, and he visualises very well in what direction the gallery should go.  His latest role as judge on BBC1's 'Best House in Town' has only consolidated his confidence. My job is to make sure his ideas are realised. If we were to make a cake, Greg would wax lyrical about high tall it should be, what colour the icing should be, and I'd be there going: 'Right, but there has to be a cake beneath it.' With that in mind, we've been working closely with curator Adrian Maidman who has brought a whole new rigorous to our business."
Says Adrian, "I study 'Interactive Media' at the University of York. I will be not only taking on a curatorial role in the gallery but also exhibiting some of my artwork. Amrik's work will play a part in the show, and we've been busy sourcing some big, big names to help give the show an extra heft."
Says Greg, "Colour, brightest when the mind is open, is indeed the the pulse of the painting. It's going to a light, hot winter, certainly as far as our latest collections go. We're looking forward to meeting new clients and collectors."
---