Carol Douglas: 'Hygge & Expressionism'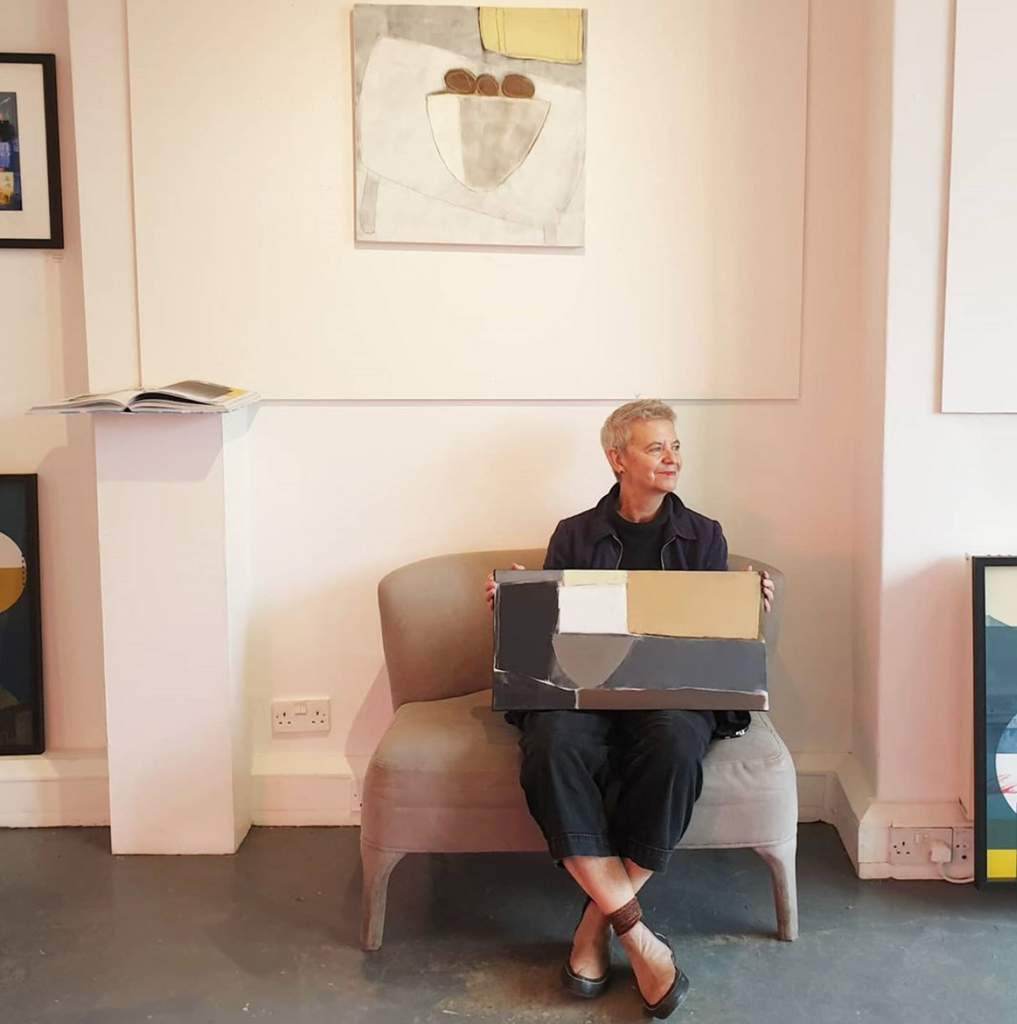 YORK artist Carol Douglas is the latest addition to According To McGee's year-long celebration of contemporary painting to mark the Tower Street gallery's 16th birthday in York.
"Actually, we were supposed to be holding events and happenings with performance artists, lasers, illuminations and installations, but Covid came and kicked that into the long grass," says gallery co-director Greg McGee.
"And we're glad it did, in a sense. It forced us to re-address ourselves as a gallery and distil what we do best into something unique, which is exhibit painting as though it was the edgiest, most crucial artform on the scene – which it is, by the way."
Greg's garrulousness has been vindicated by an autumn spike in sales of paintings by artists such as wife and co-director Ails McGee and Newcastle's Beth Ross.
"The time for making contemporary painting the gallery's priority seems to be now, and it is with this in mind that we approached Carol Douglas," says Ails.
"We love Carol's art, which dovetails very neatly with the rest of the current exhibition: in essence an evolving version of the summer show, with painting leading the way.
"What Carol's art has that sets it apart, however, is a steely dedication to noticing the domestic and elevating it into the sublime. So, we have a bowl of fruit composed as it if it were weightless, or a chair rendered as if lit from within with flat, languid light, like a flag. All the time there is experimentation and mischief, made obvious by sudden placements of colour and playful lines."
Carol Douglas: Hygge and Expressionism, an exclusive collection of paintings for According To McGee, launches today (Saturday, October 17) and marks a first for the McGees.
"It is the first time that we will be simultaneously inaugurating an exhibition both physically and online via the gallery's social media," says Greg. "The nature of the opening matters less than the nature of the paintings, though.
"People have been obliged to stay at home and contemplate their homes. Interior-design decisions have been increasingly important for Brits for the past 20 years, and I should know: I was a judge on the BBC's Best House In Town.
"The Danish concept of 'hygge' is attractive and simple. It means maximum cosiness with minimalist clutter. It's a nice way to live. Carol's art seems to compound that, with its wet pebble palette and gentle compositions."
Greg adds: "It's especially powerful because it's so idiosyncratic. You can walk in a room and even if you don't know the artist, you see the painting and go, 'ah yes, there's that painter whose Still Lifes are so crisp and exact'.
"They have that crucial human warmth that, even via minimal expressionism, good art reminds us that things aren't so bad. There's a glow in life that even 2020 can't extinguish." 
Summing up her latest paintings, Carol says: "I hope that people who see my work find it both visually exciting and somewhat amusing. The domestic has always been my focus and speaks of my personality and history."
Hygge and Expressionism will run at According To McGee, Tower Street, York, from today until October 26. The gallery is open every Saturday or by appointment on weekdays via accordingtomcgee.com/pages/contact or on 01904 671709 or 07973 653702. Alternatively, view online at: accordingtomcgee.com/collections/carol-douglas
Did you know?
Carol Douglas won the Adult & Access Award for Art & Design Lifelong Student of the Year in 2018.
Article originally appeared on the ONLY hub for culture in York you need to know about, www.charleshutchpress.co.uk - subscribe! We have.
---