NEW COLLECTION: Richard Barnes - Contemporary Portraits of York and the North York Moors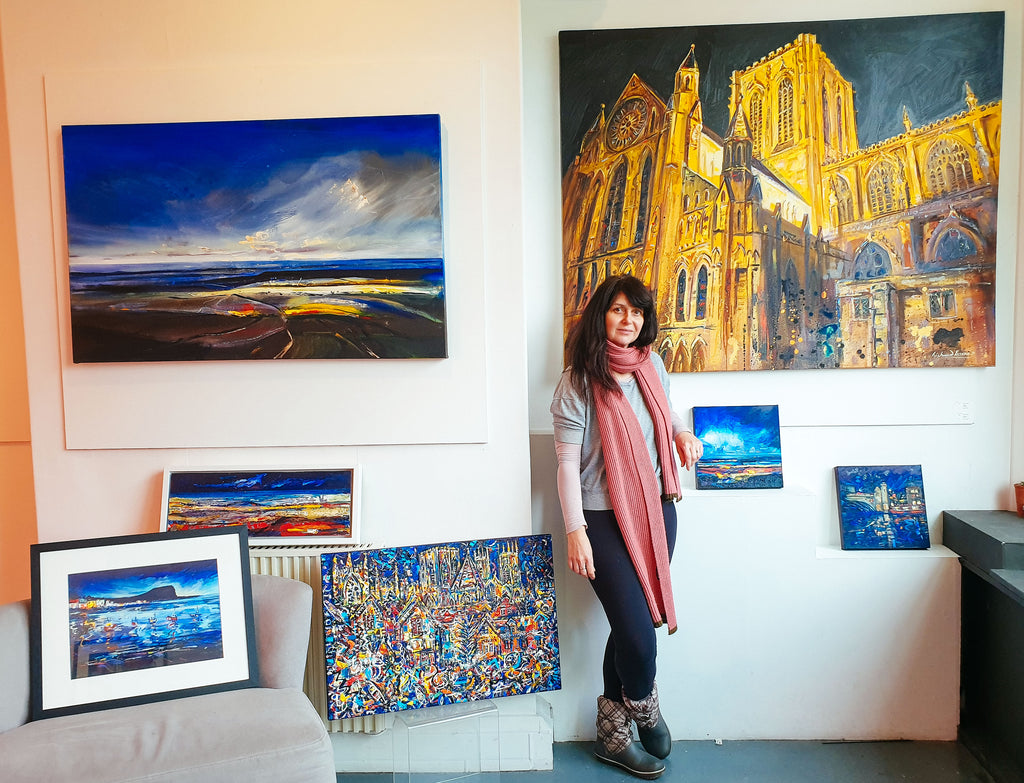 ''Culture is in quarantine, but collecting great Art continues' says According to McGee co-director Greg McGee, ''And if the doors have to close then we'll use our window to sell our paintings. It's opposite Clifford's Tower - we get a lot of footfall - and it's huge."
The latter point is especially pertinent as the first painter selected for the gallery's 'Window Shopping' series of exhibitions is York artist Richard Barnes, famed for his man sized portraits of York, and his latest collection has some of the largest cityscapes and landmarks he has ever produced.
'Window Shopping' pertains to the necessity of locked down galleries displaying their wares explicitly in the window space and making as much use of the wall space viewable from that vantage point as possible. "I don't think it's a skill taught in curatorial lessons at Art College," laughs co-director Ails McGee, "But these are strange times. I organised with Richard a socially distanced drop off of 15 new paintings. I was blown away by the quality of the new collection. He has always had a muscular, mischievous approach to composition and colour schemes, but these are stand out, and show him being at the top of his game. I have filled the front gallery with his work, from floor to ceiling, and we have already made pre-exhibition sales. Not very minimal or a traditional art gallery approach, but the energy is unmistakable. Window shopping works."
Richard, who lives in Huntington Road, had done some "window showmanship" of his own in the lead-up to this show. "The paintings I love most hit me in the gut and hit me in my soul," he says.
"During [the first] lockdown, I exhibited the paintings I was making on the back of my studio, so people using the river path opposite could see them. Somehow the job of making paintings that might hit someone somewhere, or even just give them a bit of pleasure, seemed very worthwhile.
"The new set of paintings at According To McGee are those that people commented on most during those tense lockdown months."
To continue reading, check out Charles Hutchinson's article: 
https://charleshutchpress.co.uk/mcgee-gallery-responds-to-lockdown-2-with-richard-barnes-window-shopping-launch/
---