Contemporary Depictions of the North East Coast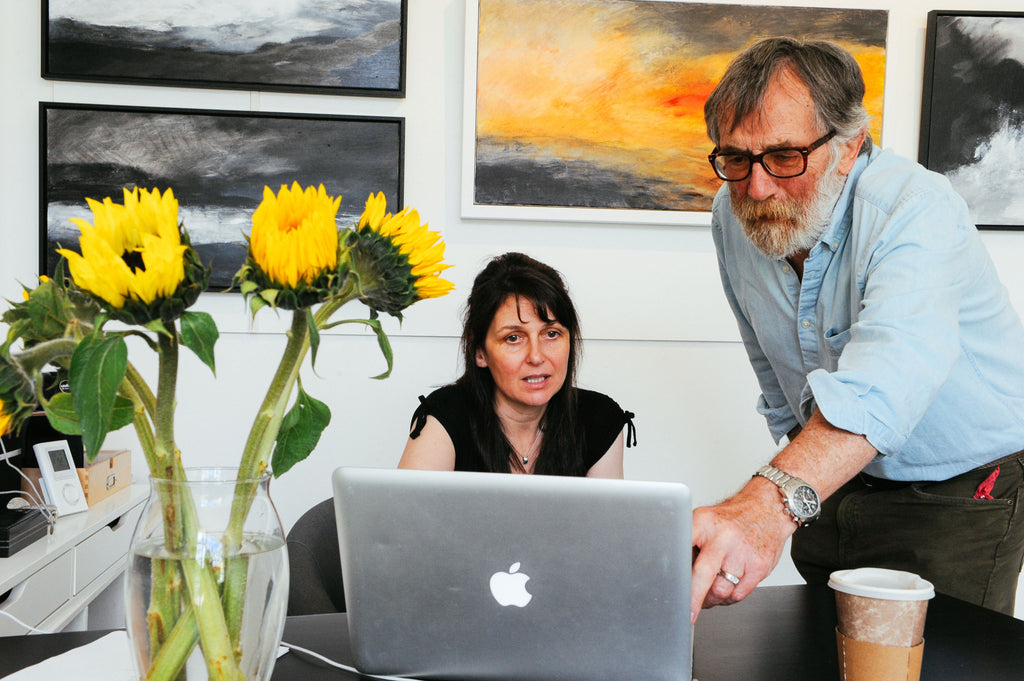 'I Do Like to Be Beside the Seaside' is a fine folk song, armour plated as it is by British working class wit and melody. The sentiment - staycation, pretty much - is laudable, but the reality, 113 after the song's inception, is an increasingly dodgy proposition. We as a family were at the seaside last week. We saw it. And at times it was more like sun scorched locusts than smiley, happy people. 
That's not to say the seaside is kaput, only that, in these days of semi-quarantine, the seaside is the most obvious option for 66.6 million UK residents, and that leads to bottlenecks that leave even the hardiest of us yearning for less bedlam on the beach. 
The North Coast is, by any standards, a marvel. Burrowed between its more popular beaches are Bogle Hole, Hunmanby Gap, Runswick Bay, all relatively immune to the pandemonium engendered by a global pandemic. Our perennially favourite seascape painter David Baumforth has been for the last decade producing collections that would make a twenty something 1st class Goldsmiths graduate blush with pride. The wild light of Filey, Scarborough, Bridlington and the above mentioned beaches are all captured on canvas by a painter who became the favourite of TV art critic Sister Wendy. And there's not a queue at an overpriced cafe in sight.
If you have been put off visiting some of the beaches or you can't due to logistics, well, the portraits of beaches by David Baumforth not only come a pretty close second they are, in these fevered days, even better than the real thing. Contemporary Paintings of the North East coast on your walls at home are always a good option.
We open Saturdays, 12pm - 4pm (though we may open more often in the near future), we're opposite Clifford's Tower, York, and we are proud to provide modern reasons to come and visit your favourite heritage city (York, that is). 
Come see us! Or check our site: 
https://accordingtomcgee.com/collections/david-baumforth
All paintings available for purchase. 
Picture: Ails McGee and artist David Baumforth select paintings for the new exhibition, 'Return of the Painter 2020'
---