David Austin Duckworth meets Ails McGee, 'Coast: the Marks left by the Sea'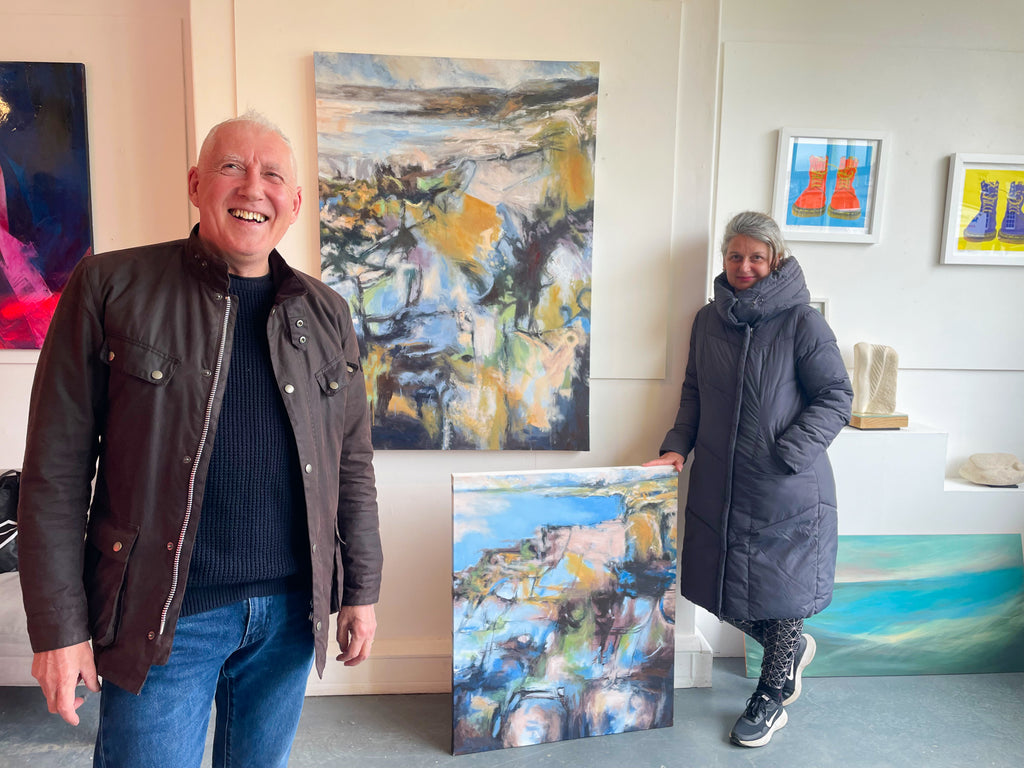 If you can't make Cornwall this summer, we have the next best thing. 'Coast: the Marks left by the Sea' from Harrogate artist David Austin Duckworth is a celebration of the elements: the paintings are alive with light and turquoise seas, and his raku fired ceramics ache with the transience of nature and glow with the beauty that comes with just that. 
This is an opportunity for lovers of beauty to experience the art of a painter and ceramicist at the top of his game. David's collection is amply complemented by Janie Stevens' 'Imperfect' series, a paean to simplicity and how nature never does ugly.  There are also studies on natural textures left by the weather from our gallerist Ails McGee and Devonshire artist Jennifer Bennett.
Nature not only heals: it galvanises and provokes. The days of becalmed seascapes are in the past. 
David Austin Duckworth outside York art gallery According to McGee
For David Austin Duckworth's art, see: https://accordingtomcgee.com/collections/david-austin-duckworth
For Janie Stevens' sculptures, see: https://accordingtomcgee.com/collections/janie-stevens
For Ails McGee's art, see: https://accordingtomcgee.com/collections/ails-mcgee
For Jennifer Bennett's art, see: https://accordingtomcgee.com/collections/jennifer-bennett
---