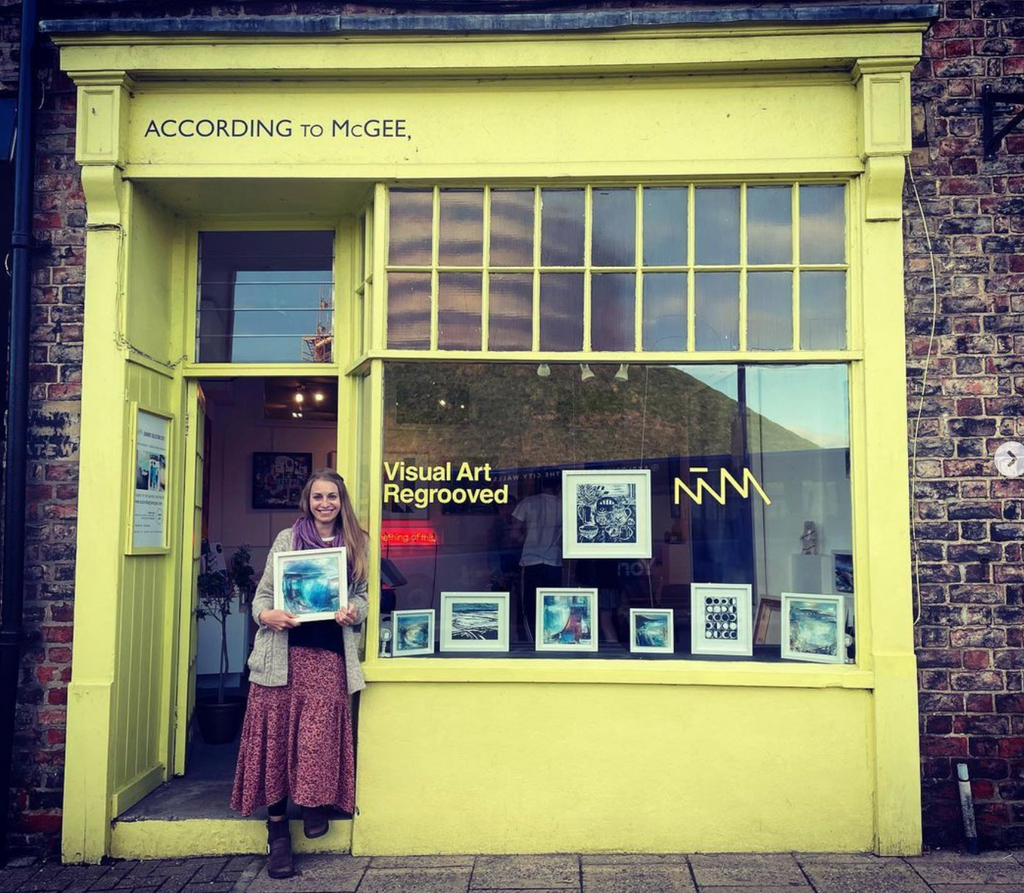 What: a new exhibition, 'Home and the Horizon'.
Who: painters Freya Horsley, Ails McGee, Jennifer Bennett, Julia Poulton
When: November 2021
Where: here! According to McGee, opposite Clifford's Tower, York.
More: 'Home and the Horizon' sees Devon based painter and printmaker Jennifer Bennett fusing landscapes and the memories evoked from walking in them.
Nationally celebrated artist Freya Horsley return with her final collection for 2021 of neon-primed seascapes.
Gallerist Ails McGee continues 'Affirmations', a series of paintings celebrating the simple pleasures of tea at home.
Julia Poulton reveals her new collection of luminous oil paintings.
'Home and the Horizon' is an exhibition to remind us that Nature not only heals, it galvanises and kindles.
And in a time when hurrying into a day filled with coffee and deadlines is the norm, a quiet cup of tea on the couch can be a countercultural act.
Art makes life more interesting than Art. The art scene in York has never been better. All artwork is affordable and available for purchase. View them here: https://accordingtomcgee.com/collections/featured-artists
---