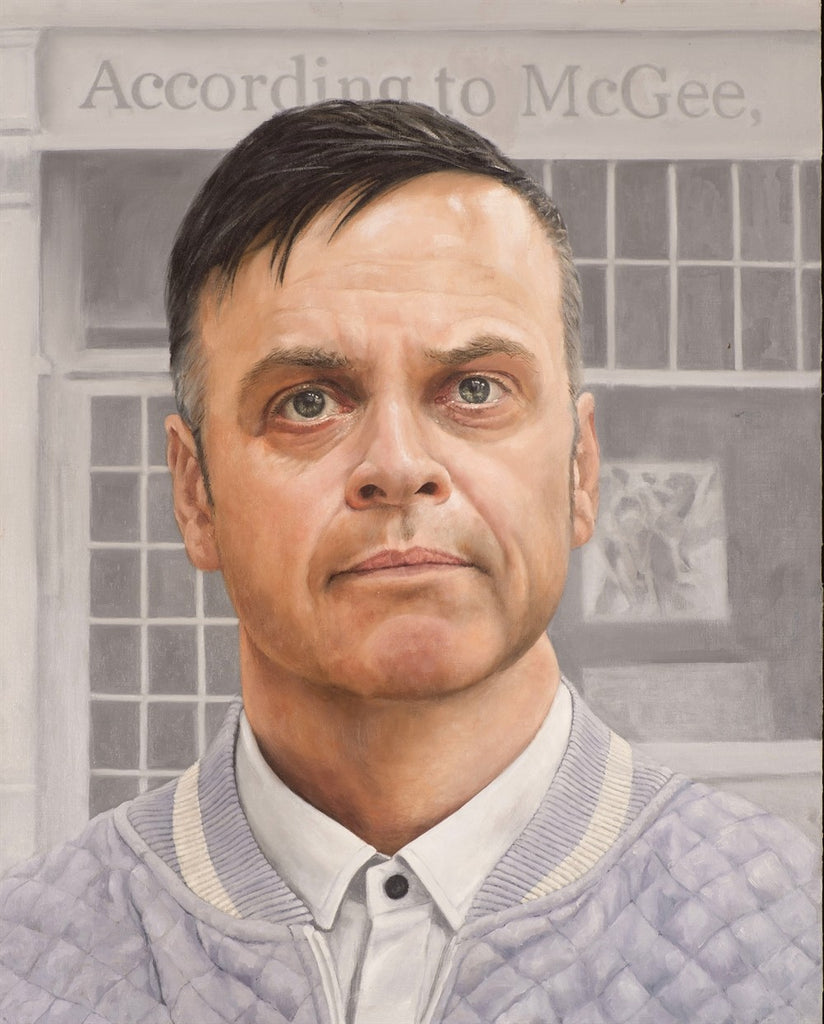 Between 2008 and 2016, According to McGee was the biggest Life Drawing provider in York. Monday, Tuesday, Wednesday, Thursday nights - we felt like Craig David! - and then Art Jamming on Friday night, it was magically exhausting to be at the helm of so much creativity. We met some wonderful artists: Richard Moulton, Kate Pettit, Kate Pyle, Bob Ward Jackson, Shaun Newsome, Sue Holding, Kate Copland to name a tiny cohort from what was at its peak 80 people per term washing through our doors and hitting the easels. 
We are now very much more of a gallery than a studio space, an undertaking that requires a wholly different strain of grit than running nightly classes, but how do I miss those evenings of guiding a room full of artists creating staggeringly good work.
One day soon I aim to revisit these glory years and get for one last time the old teams back together. I have the easels; I have the models; I have the chutzpah. keep your eyes open! 
In the meantime, check our Facebook page for updates. Also, see below for a quick aphoristic guide to what it is to take the heat of teaching Life Drawing. This list first appeared in our favourite artzine, The Jackdaw, edited by the finest art critic on the scene, David Lee. Enjoy! It is wisdom hewn from a near decade of nightly studio sessions.
* Teachers: to successfully run Life Drawing, consider yourself a cheerleader, a
mascot, a cox'n: a pedagogue you are not.
* Don't prioitise anatomy: the building blocks of drawing the body well don't
depend on anatomical accuracy but harnessing the energy of limbs and
the sensitivity of skin (especially when we've a coffee break in a 2
hour session in a shed sized studio).

* Do break down the walking on egg shells nerves a new class may have by
wielding your own confidence. To thine own self be true. Pedestrian
responses invariably come from a diluted session, rinsed of all
personality. If you've the swagger to soundtrack your session with
sharp music, then do it. Not all Life Drawers like to accompany their
scribbling with Radio 3, and Life Drawing should not be like an
autopsy. There's an edgy vibe to be found. It helps to remember the
model will appreciate a bit of patter: recognise the ridiculousness,
sexiness and beauty of drawing different naked human beings every
week. Synergy between tutor, model and student can produce glittering
artwork. Maximise it by capitalising it! You can't beat the crack.
Literally.

* The tick tock of the clock can engender healthy panic in the last few
minutes. Countdown the remaining time constantly. Who Dares Wins mark
making can pull a crackle of genius out of the bag. Salute it as such!
Greg McGee for The Jackdaw Magazine
Image 'Greg McGee at According to McGee' by life drawer and artist Shaun Newsome 
https://www.painters-online.co.uk/artist/shaunn2
Life Drawing at According to McGee: 
https://www.facebook.com/Life-Drawing-According-to-Mcgee-666353623392517/
---