THE ART OF BETH ROSS IN DREAM CATCHER MAGAZINE, EXTRAPOLATED BY GREG MCGEE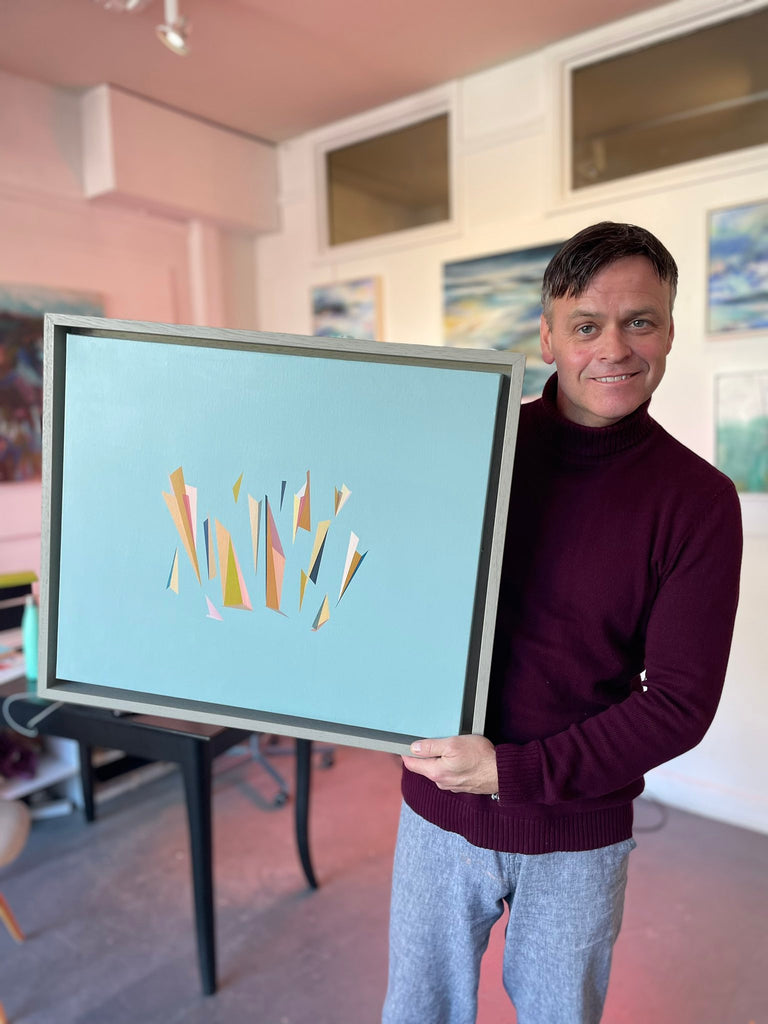 Contemporary Painting and Poetry share the same source and demand the same conditions for production: composure. Poet John Peale Bishop nailed it with "The essential problem of living for the artist: to subject himself to enough disturbance to incite creation, and to attain the necessary serenity for creation." 
If creation is hard enough, sometimes asking the artist to explain the finished work is almost as hard.  Asking a poet is one thing, more difficult still is asking the painter, as very likely for the latter the initial inspiration was form, colour, and rhythm. Explaining that can be like dancing to architecture. At least the poet (or their critic) has at their disposal the very medium they use to impart their ever arriving meaning. The painter relies wholly on the visual experience of the viewer for connection. Any subsequent verbal vindication is dangerously reminiscent of the gibberish that increasingly haunts art criticism. Not everything needs an explanation or closure. HBO's Sopranos' finale works better as an open ended narrative rather than the conclusive shoot out so many viewers demanded. ITV's recent unmasking of Line of Duty's 'H' as the instantly forgettable Buckells was, to paraphrase T.S.Eliot, a whimper, not a bang. Even perennial fave Lord Byron bungled the last two lines of 'Beppo': "And greatly venerate our recent glories/ And wish they were not owing to the Tories''. A linguistic fade to black might have been better. 
With this in mind, the art of Beth Ross found herein works best with the soft gaze. As in Tai Chi, make space for possibility, don't focus on anything, and let the message arrive. Abstract Art may work in direct opposition to figurative visual elements but it is not this that identifies it: rather it is the experimentation, exuberance, and freedom to bring to the fore elements that hitherto might not have coalesced, as Beth Ross does so successfully. Her paintings are a riff on colour and memory, motherhood and travel, all underpinned with splintering geometry. The compositions have the courage of their convictions. They pulse towards you like light through stained glass windows and invite you to bring to the experience your own colours and memories. They might even inculcate the requisite composure to create your next poem. 

---