At Christmas, According to McGee, York's culinary swagger is world class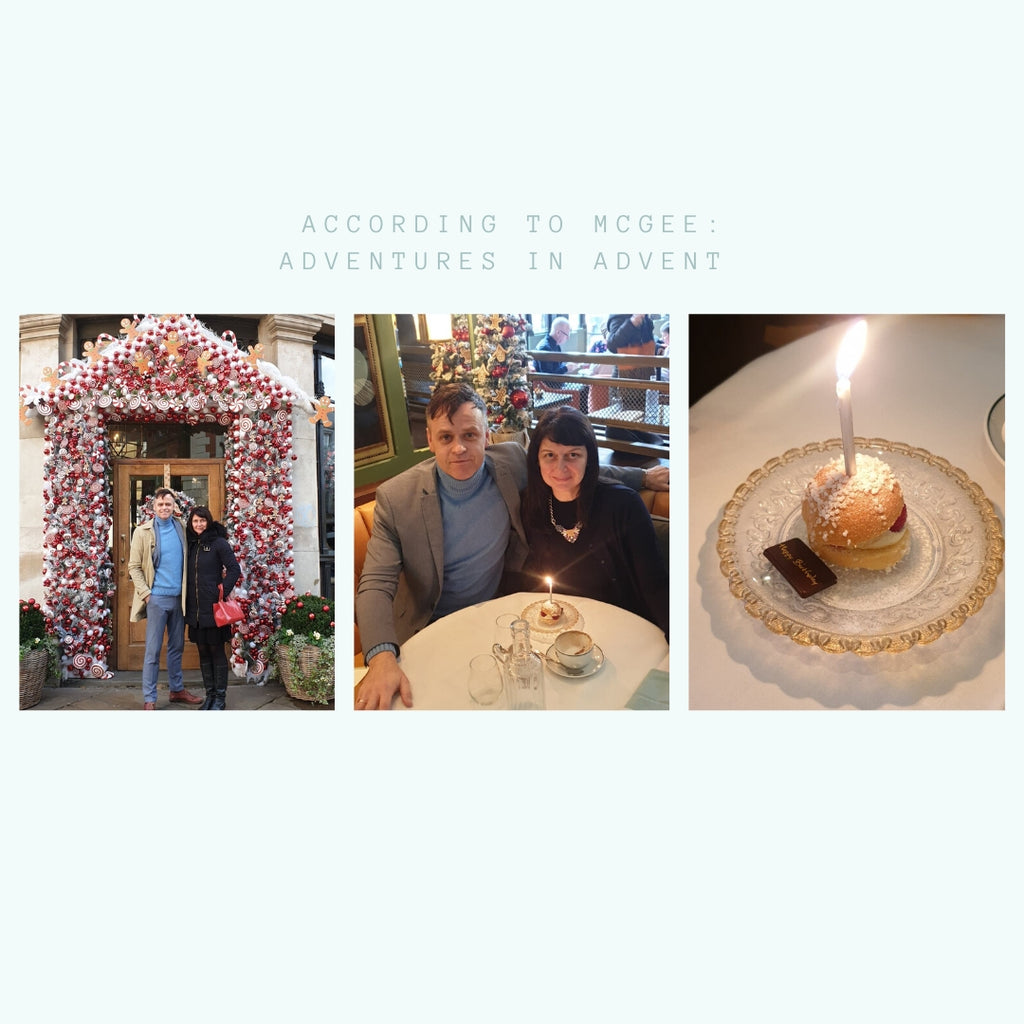 York is a great city in which to celebrate the milestones of one's life at the best of times. We McGees have had plenty of great experiences, and it's an honour to not only provide culture but to consume it too.
Ails McGee's mid-December birthday bash was an opportunity to visit a world class breakfast experience. It was to The Ivy we slid through the streets, a perennial favourite for all kinds of reasons. It's a very well ran establishment. The smallest details are harnessed with a showman's authority and, at this time of year, the vibe is one of midwinter magic. Here's one for all those with approaching birthdays who are thinking of making a visit: make sure you mention it's your birthday. The extra attention spent, in Ails' case a small surprise cake delivered to the table by personable and stylish staff, turns the magical factor to 10.
It is to the second half of Advent we turn. Good times in good company are a must as we all know how easily things don't follow high expectations. No worries on that front when you build your plans around Micklegate's 'The Rattle Owl'. Christmas parties are in safe hands here: prepare yourself for a three-course set menu plus bread, amuse bouche, sides and a glass of fizz on arrival. They promise a celebration in serious style. We can vouch for it. It's a seamlessly elegant evening and we're considering their New Year's Eve Special, a Five-course set menu with wine pairing.
It's not just the culinary experiences that endow an early evening in York with that extra sense of event. Castle Museum have gone full Dickens on us and it is fabulous. We saw first hand the magic of Christmas past as York Castle Museum's Victorian street came to life with a host of Dickensian characters. The storybook setting came effortlessly to life and helped hammer home a literary fact of life: Dickens finds a home in York better than any city in the UK, due, in part, to York's foot so firmly planted in the past.
https://www.yorkcastlemuseum.org.uk/christmas/ 
It is to the past we also turn for our final sashay into York's top class establishments, Castlegate's 'Dog & Bone Vintage'. Here's a learning I made. You really can't whack unique York when it jostles cheek to cheek heritage and idiosyncratic style. 'Dog & Bone Vintage' is a crucial addition on your to-do list. Vintage fashion is on display with a sharp eye for what's on trend and what's classic. Aficionados of the 1950s to the 1990s know exactly what I'm talking about. I'm a Kappa man, myself. Catch me in the gallery next week with an artfully dishevelled outfit made up from what is by any standard a world class vintage experience. 
---