York and Advent, According to McGee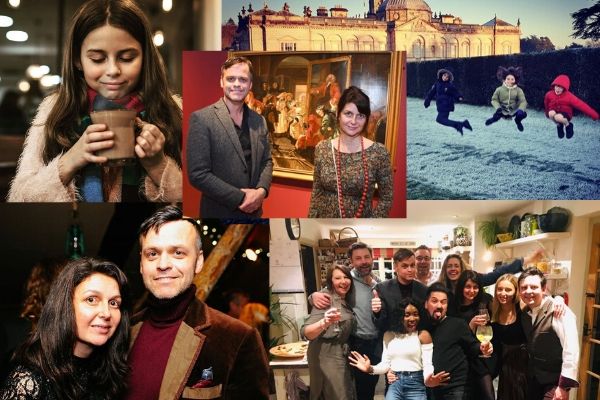 Being part of the creative industries in York is an honour: it's hard work, and takes time, passion, and a certain amount of insanity, but it's an honour, and we take our role as gallerists and curators seriously.
Luckily, there are plenty of opportunities to consume the culture, as opposed to inculcating it, and as such it has been with a warm buzz of joie de vivre that we have made the effort to get ourselves out.
Here, if you'll humour us, are some of the highlights of Advent so far.
York Cocoa Works
As a family, we have been in and out of York Cocoa Works all winter. Very few places possess such a cosy crackle of magic, and we love what Managing Director Sophie Jewett is doing. Her vision to transform how we see Cocoa, its mythical status, its ability to transcend aesthetics and culture, and the new ethics that have been embraced to transform it into a force of nature in York has been thrilling to behold. Not only that, but the White Hot Chocolates will blow the back of your cap off. Get there this Advent, or join us at their next event, 'Christmas at the Cocoa Works' 
www.yorkcocoahouse.co.uk
BBC The Best House in Town
It may not have escaped your notice that gallery co-director Greg McGee enjoyed a stint on BBC's 'The Best House in Town'. Says Greg, "I was humbled by the generosity of the neighbours who so kindly let us into their beautiful homes, not only to voyeuristically snoop around, but then to analyse their choices, scrutinize their art collections, and then ultimately judge them against each other. It was exhausting as it sounds, and luckily I was part of a great team of fellow judges: cafe owners Joe and Maureen, electrician Alex, and History of Art student Sophie. The house we selected as the winner, a 1960s farmhouse transformed into a deliciously lit sanctuary, owned by Pandora Maxton, was just as good the second time we visited. In fact, it was even better the third time we visited when we were invited to join the family with our partners for a dinner party. The whole experience was a blast." 
www.bbc.co.uk/programmes/m0002jsj
---