Chris Main and the Redemptive Power of Paint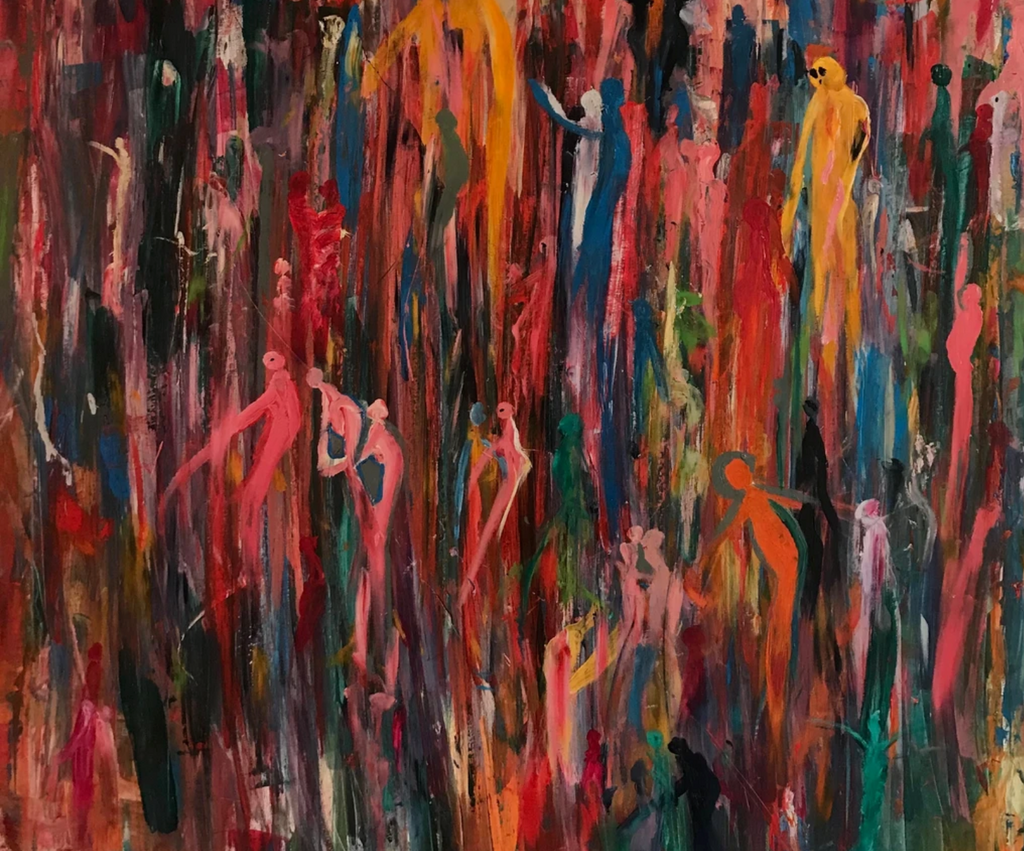 The rumours of Painting's demise have been greatly exaggerated. 
After having encountered homelessness and near death experiences on the streets of London for years, Chris felt at the end of his rope.
A chance meeting with London based installation artist Che exposed him to visual art: the inception of it, the execution of it, the exhibition of it. Thrilled and instantly addicted, Chris became an avid pupil. Che continued to support Chris, buying for for him materials and setting him up in his studio. It was a lifeline became an addiction which became an obsession.
In a maintained burst of creativity, Chris devoted all his energies to a crucial collection of paintings revealing the new force found by a painter who now thought of nothing just that: painting. Now, here's a thing. Outsider Art is art by self-taught or naïve art makers. Typically, those labeled as outsider artists have little or no contact with the mainstream art world or art institutions. This is part of its appeal, but also what undercuts it at the expense of critical and commercial success, two aspects that may, indeed, be shrugged off in subordination to staying 'outside': but the best way of dismantling the system is from within. To stop a tank you rewire the controls from the driver's seat, not by throwing bricks at it. In other words, galleries, to stay vital, need more Outsider Art. To build power, Outsider Art needs more galleries.
And here we are, with the art of Chris Main available for perusal in our York city centre gallery. Luckily, a Northern private collector is keen to bring Chris' art to a wider public. He has donated the painting 'In My Life', a metre x metre canvas, to us as part of 'Dilemmas for a New Decade', our series of exhibitions and happenings that begin this month.
The painting is available for purchase here until April 1st 2020. This is an opportunity for collectors to purchase a painting from an artist who 
is testament
 to the redemptive powers of art on every level.
Chris is set to be the focus of a Channel 4 documentary later in 2020. Details tbc.
---