Contemporary Painting in the hands of David Finnigan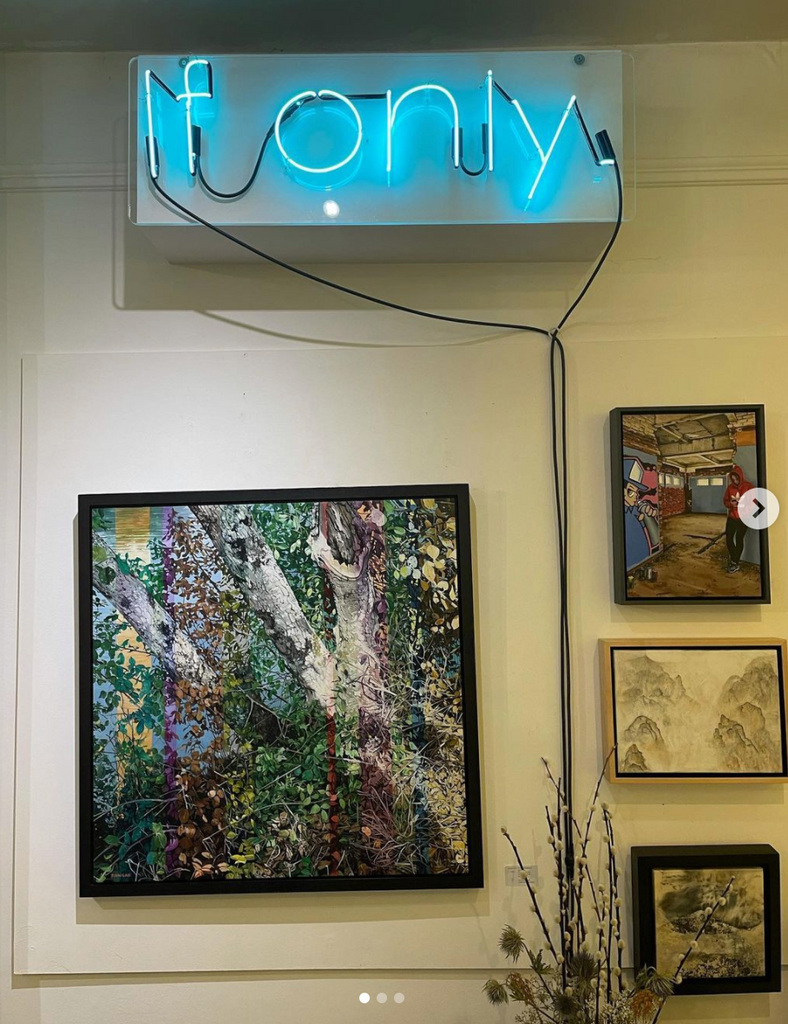 From an article published by Charles Hutchinson:
https://charleshutchpress.co.uk/david-finnigan-and-peter-davis-launch-according-to-mcgees-new-year-of-painting/
'The McGees are intrigued by Finnigan's work not fitting into any pigeonhole. "It's not just photorealism, where the paint simply does the job of a camera, but a whole lot slower," says Ails.
"He observes his subject and then begins a process we as a gallery have seen only David execute. He breaks what he sees down into components, exaggerating certain aspects while retaining the realism of others. It's a unique, idiosyncratic dedication to harnessing his own vision."
David explains: "Although, in recent years, my paintings have been rooted in the traditions of photorealism painting, I'm now beginning to subvert the idea of a painted version of a photograph by 'breaking up' or modulating the picture plane to add new dimensions via careful and intuitive use of colour and graphical composition.
"I feel my work now has more of an affinity with the 'Precisionists' rather than the 'Photorealists'."
Finnigan, by the way, is working on a new smaller painting and developing ideas for the next few in his new series. "These will share the same visual concept that the work I've brought to According To McGee has," he says. "Namely, subverting the surface detail of 'the reality' and forcing the issue of colour foremost, by adding a new layer of composition."'
---